Administrative Regions
A more detailed look at the Administrative Regions
History of Guyana's Administrative Boundaries
During the Colonial Period, British Guiana was divided into three counties: Essequibo, Demerara and Berbice. Later in 1958, the country was reorganized into nine (9) Administrative Districts: East Berbice, East Demerara, Essequibo, Essequibo Islands, Mazaruni-Potaro, North West, Rupununi, West Berbice and West Demerara.
Thereafter, in the year 1971, the country was further reorganized into six (6) districts: East Berbice – Corentyne, East Demerara – West Coast Berbice, Mazaruni Potaro, North West, Rupununi and West Demerara – Essequibo Coast. The final reorganization occurred in the year 1980, where the country was divided into the now Ten (10) Administrative Regions.
The main purpose for the country to be divided into the Ten (10) Administrative Regions is to ensure effective governance. Each Administrative Region is controlled by a Regional Executive Office (REO) and falls under the authority of the Ministry of Local Government.
Bodybuilding and bodybuilding advice how to target outer quad muscle muscle building tips.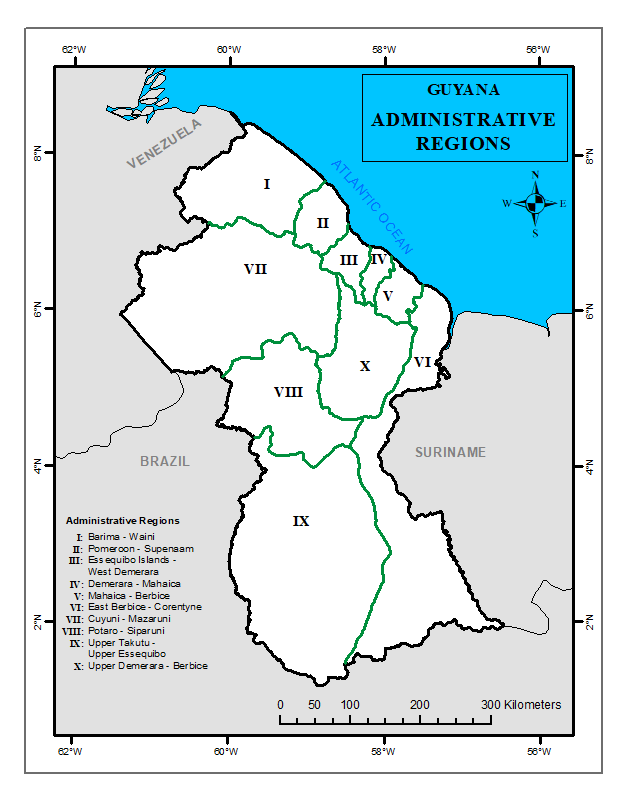 The ten (10) Administrative Regions of Guyana are:
Region 1 – Barima-Waini
Region 2 – Pomeroon-Supenaam
Region 3 – Essequibo Islands-West Demerara
Region 4 – Demerara-Mahaica
Region 5 – Mahaica-Berbice
Region 6 – East Berbice-Corentyne
Region 7 – Cuyuni-Mazaruni
Region 8 – Potaro-Siparuni
Region 9 – Upper Takutu-Upper Essequibo
Region 10 – Upper Demerara-Upper Berbice
This Section of the Fact Page gives more details of each of the Administrative Regions.